Home
Our home physiotherapy services are provided in the patient's home or preferred location (such as hotel or serviced apartment for tourists) in Singapore. Our treatment offers pain relief to patients who find it difficult to commute to the outpatient department or clinics. Patients who will benefit from home physiotherapy include elderly, those with neurological conditions, including traumatic brain injury, spinal injury, stroke and others that may require a longer period of rehabilitation. Home therapy is also a recommended treatment for patients who require special transportation or reliance on family members to take leave from work. In addition, working adults or full-time students will be able to have physiotherapy at their convenience without interrupting important daily routine/schedule and this improves compliance for treatment.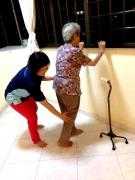 Our services include:
Manual Therapy for neck, back and joint problems
Clinical and Sports Massage
Sports Taping and Bracing
Neurological and Geriatric Rehabilitation
Lymphedema Management
Before and After Surgery Physiotherapy and Conditioning
Postural Care
Pain relief with electrotherapy (traction, ultrasound, heat and electrical stimulation)
Walking Aids/Crutches/Gait Training
Hydrotherapy or Aqua Therapy
How Do Our Services Benefit You?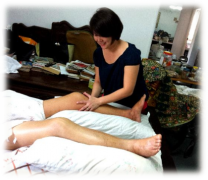 Bring about convenience as physiotherapy services are delivered to you at your doorstep
Help you save time by reducing (if not eliminating) traveling and waiting time in the clinics or hospitals
Reduce your expenses for special transport arrangement
You will be attended by an experienced physiotherapist who is a certified Allied Health Professional